2018 Race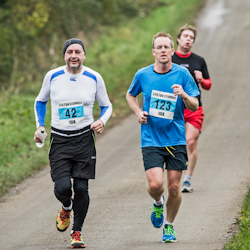 The 2018 Stilton Stumble took place on Sunday 14th October. What a fantastic race it was, and thank you to all of our runners and volunteers for making it another year to remember – despite the weather!
Course timings are now available thanks to our timing partners, FR Systems: https://results.sporthive.com/events/6457196000535532544
We will soon be posting a gallery of images from the race, in the meantime keep in touch with us via our Facebook and Twitter pages. We'd love to see your pictures and hear your feedback!
Thanks are also due to our sponsors and to the people of Cropwell Bishop and Colston Bassett – we couldn't do it without your support.
Seb Walker from Chellaston states "Yes this is my favourite event of the running calendar. It'll be the third time I've ran the 10k this year (2018) and, when you had the 24k event, I did that twice too!"
2018 Results
You can access the 2018 results here: https://results.sporthive.com/events/6457196000535532544
2017 Results
Results for 2017 are available here: http://www.chipresults.co.uk/