The organisers of the Stilton Stumble have created an annual event for running enthusiasts, raising the profile of our villages and local businesses, while raising money for two local charitable causes:

Cropwell Bishop Friends of the School is a charity which raises vital funds to help enhance the quality of our children's school experience. It achieves this by purchasing musical instruments, gym equipment, funding learning excursions and much more.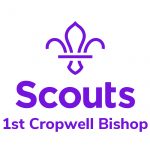 1st Cropwell Bishop Scout Group are part of a strong British tradition spanning generations founded in the principles of respect and a positive contribution to society through intellectual, physical and emotional development. The Group has active Beaver, Cub, Scout and Explorer sections, for young people between the ages of 6-18.
Both charities provide an invaluable service to the local Cropwell Bishop community by fostering an environment which promotes responsibility, teaches valuable life skills and encourages our youth to make a positive mark in their community and the wider world.